Crock-pot Acorn Squash and Apple Chicken
Fall brings a wonderful abundance of fruits and vegetables! This is a great time of year to purchase locally picked apples. It is also a great time to take the kids (or your spouse) apple picking! Boris and I went apple picking last Sunday at the Linvilla Orchards http://www.linvilla.com/. We also came home with a ridiculous amount of apples. I have been wracking my brain to create recipes, other than apple pie, that feature this sweet little treat. Spoiler alert, my next few recipes will be featuring an abundance of apples! Did you know that the apples you purchase are generally preserved for more than 10 months? If you are interested in the preserving process then this site may be of use to you http://www.ars.usda.gov/is/ar/archive/oct07/apples1007.htm. So, if you are looking for fresh apples then now is the time!

In this Crock-pot Acorn squash and Apple Chicken recipe I am making use of two of my fall favorites! Acorn squash and freshly picked golden delicious apples. I used a savory curry spice blend which compliments the sweetness of the apples. The crock-pot is a great way to make meals for the week without too much hassle. So if you have a busy schedule then I would highly recommend making this recipe on a Sunday night or Monday morning so you have a fresh, home made dinner for the rest of the week.

Ingredients:
1 - 4-5lb whole chicken

1 medium acorn squash
10 baby dutch yellow potatoes OR 15-20 fingerling potatoes
2 apples (I used golden delicious)
1 medium yellow onion
3 TBS curry powder
1 TBS cumin powder
2 TSP coriander powder
2-3 TSP cayenne pepper (add more if you like it spicy)
Yield: 8 meal servings
1 Meal serving: 1/2 cup of squash, 2 potatoes, ½ lb of chicken, 1/4 of an apple
Directions:
Cut the acorn squash into quarters. Remove the seeds and discard or save for roasted acorn squash seeds. Cut the onion into quarters.

Cut the apples into 8 wedges, remove the seeds.
Combine the spices.
Remove the innards of the whole chicken if they are intact and discard. Season the whole chicken with the spice mixture.
Place the quartered squash in the bottom of the crock pot. Layer half of the apples, onion and potatoes on top of the squash. Place the seasoned chicken on top and place the remaining apples, onion and potatoes on top of the chicken.
Set the Crock-pot to low (8 hours).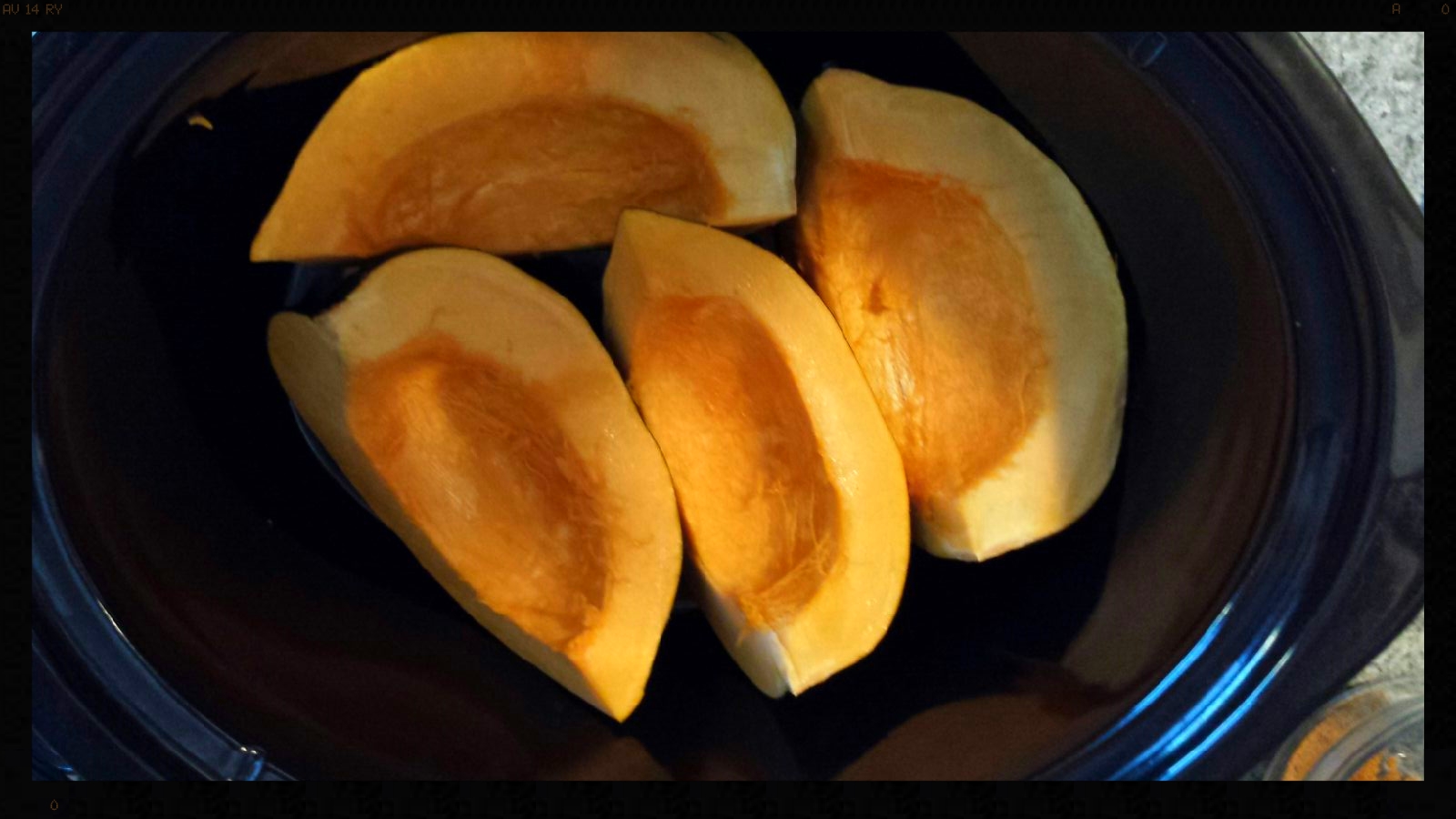 Bon appetit!
Nutrition Value (1 meal serving):
375 calories

46g protein

7g fat

32g carbohydrate